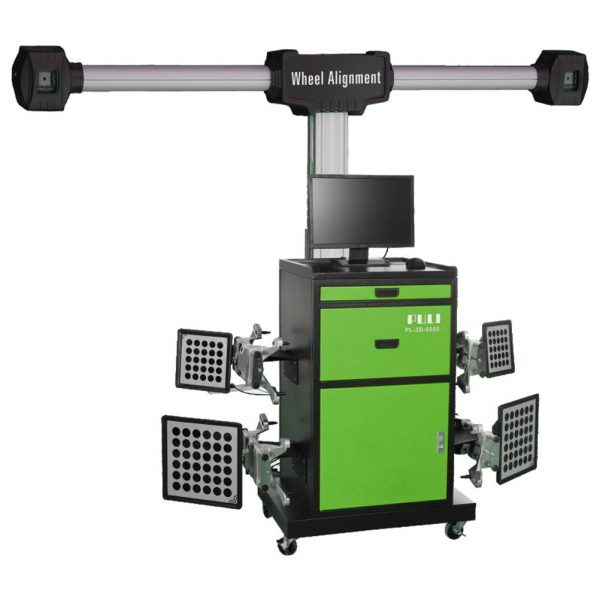 PL-3D-5555 Wheel Alignment Machine
PL-3D-5555 Wheel Alignment Machine, 3D high definition digital camera vision technology is mated with lightweight wheel clamps and compact targets eliminating all electronics at the wheels increasing reliability and accelerating the setup and speed of the alignment process.
Wheel Alignment Machine PL 3D 5555U
---
Description:
1. Reference 3D virtual plane for measuring the vehicle, faster and more accurate.
2. Accuracy calculates the entire vehicle angle by two high precision cameras.
3. The machine in the factory with valid calibration and it is not necessary to perform calibration at the customer site.
5. Roll the vehicle to complete the compensation, quickly to get the measurement data in two minutes.
| | | |
| --- | --- | --- |
| Model No. | Accuracy | Range |
| Display accuracy | 1' / 0.01o / mm | – |
| Camber | ±2 ' | ±10o |
| Caster | ±6 ' | ±20o |
| King – Ping(SAL) | ±6 ' | ±20o |
| Toe | ±2 ' | ±20o |
| Set Back | ±2 ' | ±5o |
| Thrust angle | ±2 ' | ±5o |
| Track width | ±2mm | 1800mm |
| wheel base | ±2mm | 3300mm |